Each cultural bridges to justice trainer brings a unique constellation of life experiences, expertise and passion for justice to every workshop.
In most cases your workshop will be facilitated by two trainers. The training team will be selected based on the form of oppression(s) that is the focus of the session, the demographics and size of your group, and the availability of the trainers. Every attempt is made to ensure that one trainer experiences privilege, and one trainer experiences the focus oppression. For example, if the focus of the workshop is racism and racial justice, we would attempt to bring one trainer of color and one white trainer. If the focus is sexism and gender justice, then one female and one male trainer would be scheduled. Our principles of practice and your objectives will guide the design and facilitation of your program.
---
jona olsson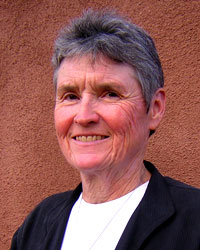 jona, a political activist and educator for over three decades, claims in her life (as most of us can) the experience of both privilege and oppression. She is the founder and director of cultural bridges to justice, offering cultural diversity programs for non-profit organizations in the U. S. and UK. Her education, travel, trade union membership, work in the arts, the trades and emergency services, college faculty positions, and continued social activism provide a rich background for justice education.
Since 1986, hundreds of college, community, emergency service and social change groups have participated in "Cultural Diversity, the challenge and the gift," or "White Privilege," or "Homophobia – sexism's ultimate enforcer," or other cultural bridges to justice programs, such as, "Justice Institutes," or the intensive Training of Trainers. As a white woman, much of jona's work focuses on white privilege. In her writing ("DETOUR-SPOTTING for white anti-racists") or speaking engagements or workshops, she offers reflection, challenge and tools for white people of conscience who seek to become more effective anti-racists.
jona is Chief of the Latir Volunteer Fire Department in New Mexico and provides justice training to fire and emergency service organizations and conferences in the U. S and the UK. (fire service programs)
Whether she is working with a social change or university group, a fire department, an agency empowering people with disabilities, a faith-based group, or a community coalition, jona's workshops and ongoing programs share a common denominator. That common ground reflects her belief that all justice work is personal and institutional, a lifelong process, and necessary for the survival of the planet. Following her workshops, participants offer high praise, appreciation for jona's frank, open approach and sense of humor, and most importantly a renewed commitment to working toward justice.
jona lives in the foothills of the Sangre de Cristo Mountains in northern New Mexico, with her partner, Jane, and several rescued, 4-footed friends.
jona olsson – fire service addendum to bio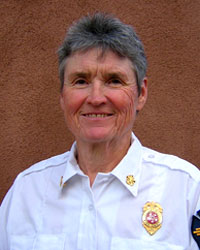 Bringing her two passions together – fire service and social justice – jona offers workshops and keynotes to individual departments, as well as, regional and national conferences. Each program is specially designed to meet the unique needs and challenges of fire and emergency medical service organizations.
jona has been a recent presenter for the IAFF (International Assn of Firefighters,) IAFC (International Assn of Fire Chiefs,) Fire Brigades Union (UK,) London Fire Brigade, Edinburgh Fire Brigade, and many other fire and EMS departments and conferences in the US and UK. She is a current member of the IAFC Human Relations Committee. jona was the keynote speaker at the United Kingdom's national conference "Lesbian, Gay, Bisexual and Transgender Equality in the Fire Service," the world's first uniform service sponsored conference on this topic.
---
Achebe Powell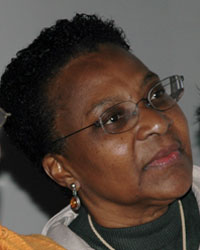 Achebe Powell is founder and director of Betty Powell Associates, has been an educator and human rights activist for over three decades. Her background in education spans twenty years, ranging from teacher of French in New York City high schools to professor of linguistics at the City University of New York at Brooklyn College.
Achebe received her Bachelor of Arts degree in French language and literature from the College of St. Catherine in St. Paul, Minnesota and her Master of Arts from Fordham University in New York. She has done extensive graduate and doctoral work in urban education and course work in human and organizational development.
As director of Betty Powell Associates, she has assisted a broad range of organizations across the country to become more inclusive and highly functioning diverse institutions. These have included universities and schools, hospitals and other health service providers, law firms, community agencies and religious groups.
Achebe's social activism and involvement in human resource development weaves together her personal and professional life. In past years she has served on the New York State Human Rights Commission, coordinated a New York City Black and Jewish Women's dialogue group, and served on the Multicultural Advisory Committee to the New York City Board of Education. Achebe was a founding member of the Astrea Foundation, a national fund for women's and girls' projects, and has been consistently involved in organizing and training leaders in global women's human rights movement, both abroad and in the United States.
Achebe has been consistently acclaimed as a dynamic and embracing consultant/trainer on issues of diversity and multicultural development. A frequent observation of her designs and delivery of diversity programs is her ability to inspire in participants an openness to sensitive issues and renewed commitment to the challenge of multicultural living.
---
Sandy Ewell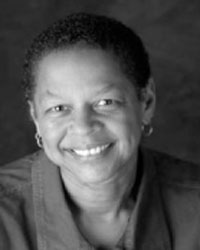 Sandy is the co-founder and President of Common Ground Institute, LLC. Common Ground Institute was founded in 1998 to find solutions that affect personal change, increase productivity and morale, and promote work environments which are inspired and encouraged by the full range of human diversity.
Sandy retired from the YWCA of Trenton, NJ after 25 years, beginning as a part-time program director in 1972 to leading the association as its CEO. During her tenure with the YWCA she facilitated racial justice and anti-oppression training modules, locally led several national campaigns that addressed racism and violence and wrote on issues of racism, sexism and violence.
Currently Sandy is a school administrator with the Bordentown Regional School District and also holds a Masters in Management. She has been a cultural bridges to justice trainer for a decade, and is one of the faculty for their Training of Trainers program. When not working, training or loving, she can be found in a cycling class or on a racquetball court with 5 miles of support tape wrapped around various body parts. Sandy resides in Bordentown, NJ with life partner Darlene de la Cruz and 3 adorable, rescued and much loved Bichons –Tyler  Blake and Cooper.
---
Daniel Trujillo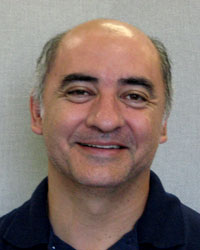 Daniel Trujillo provides training and consultation to organizations committed to ending oppression. He has provided over 200 professional workshops and trainings on sexism, racism and violence to law enforcement, judges, attorneys, physicians, clergy and human service providers.
Daniel is the Director of Education for Lighthouse Youth Services in Cincinnati. He is responsible for oversight of the operations of all educational programs. His responsibilities also include developing and broadening the school referral base, increasing the scope of the school program, increasing funding for the school, enhancing the visibility and/or marketing the school and developing site based education programs. He is also responsible for ensuring that the educational programs fully comply with agency policies as well as regulations of federal, state and local governing boards.
From 1989 until recently, he conducted intervention groups for men who batter their partners and is a recognized specialist in the field of batterers intervention in Ohio. Daniel holds a Master of Social Work degree from the University of Cincinnati and is a Licensed Independent Social Worker.
Daniel, originally from Grants, New Mexico, is an approved mediator through the Ohio State Court, is bi-lingual (English / Spanish) and is proficient in American Sign Language. He is the father of three, Lauryne, Latricia and Antonio. Daniel and his partner, Reiko, live in Ohio with several demanding cats.
---
Jane Stuehling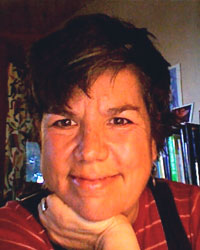 Jane Stuehling was a participant in the first cultural bridges to justice Training of Trainers in 1991 and worked with jona olsson and Achebe Powell to develop the initial Racial Justice Institute program. She now works part time as the assistant director of the cbtj consortium and is one of four faculty for the Training of Trainers program. She is passionate about justice, creativity and enhancing access to information and she is committed to enhancing critical thinking skills and strengthening leadership abilities of all individuals. A warm and skilled organizer, facilitator and fundraiser, Jane is an asset to any program development, problem solving or training session.
For 25 years, Jane worked with the battered women's movement as as an advocate, transitional housing coordinator, director of a community outreach center and development specialist. During her tenure with the Pennsylvania Coalition Against Domestic Violence she facilitated the statewide legal advocacy network, provided trainings and offered technical assistance to members of the criminal justice system and developed public policy. She is author of, "Translating Philosophy into Action: A Direct Services Handbook" and co-authored numbers of articles and manuals including, "Confronting Domestic Violence: Effective Police Response", "Seeking Justice: Legal Advocacy Principles and Practice" and "Dismantling Oppression – Forging Justice: A Manual for Trainers."
Jane lives in New Mexico with her partner jona olsson and the household fur creatures. Off hours she is exploring her artist identity, learning to garden in the high desert, devours female detective novels and is trying to exercise more often with happy heart.
---
Dana Stuehling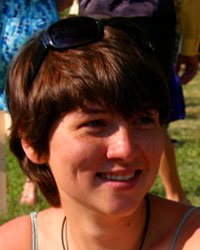 Dana Stuehling has been working with cultural bridges to justice since 2007. She is a 2011 graduate of Smith College in Northampton, MA where she studied Sociology focusing on race and gender issues. During her tenure at Smith, she worked with Students for Social Justice and Institutional Change and co-chaired the working group, Queers and Allies; both groups focused on working for LGBT rights within the college community and at a national level. Local volunteer work with Gay Straight Alliances (GSA) at several high schools focused on empowering LGBT youth and collaborating with them to improve their learning environments. She also volunteers at Safe Passage, a domestic violence shelter in Northampton. After completing the 35-hour training and working in both the shelter and office, she has become invested in anti-violence and anti-sexism work. She also served on the Board of the Community Service Office at Smith, where she collaborated with many local agencies and planned and participated in a wide variety of projects and fundraisers — including a barn raising! Through these connections she witnessed the impact that volunteering has on a community and strengthened her passion for social justice work.
Personally, she has been examining her own biracial identity and recognizing the value and challenge of living in a culture that sees race as solely "black" and "white."
In her spare time, Dana can be found snowboarding, running statistical analyses or at her café job creating a prefect latte!
---
---
About cultural bridges to justice