– the challenge and the gift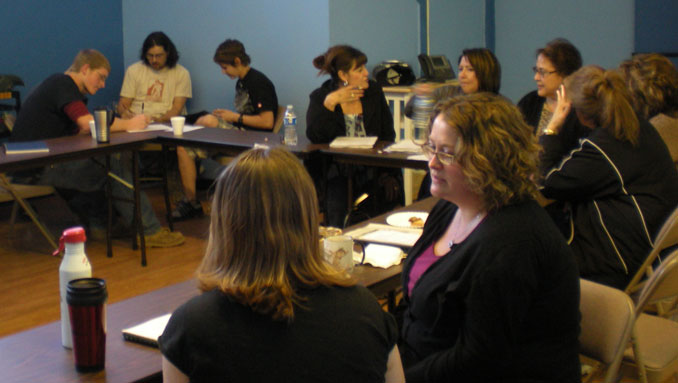 Many organizations seek an introductory justice training experience that encompasses more than one form of oppression. While training on a specific oppression (racism, sexism, heterosexism, etc.) is necessary, a broader initial approach is often prudent. This broad view workshop presents a conceptual framework for the historical and contemporary context of many forms of oppression and encourages an understanding of their interconnections.
Objectives
To examine the roots of prejudice
To provide a framework and common language for authentic dialogue about prejudice and oppression and to create an environment that encourages such dialogue
To clarify the historical, political and social context for oppression
To illustrate the interconnections of racism, sexism, classism, heterosexism, ageism, anti-Semitism, ableism and all forms of oppression
To expose the myths & stereotypes that maintain the cycle of oppression
To probe the reality and daily experience of personal and institutional oppression and privilege
To identify and strategize actions to challenge oppression, personally and institutionally within the organization
Design
This workshop can be designed for one to three days in length and engage up to 40 participants.
Agenda
(The agenda will be designed to meet your needs in a one to three day workshop. Other experiences may be added but all of the following would not be included in a one day program.)
Opening
Workshop Guidelines
I Remember…
Working Assumptions
Cage and Cycle of Oppression
History Read Around
The Level Playing Field
Identifying Our Privilege
Ally Behavior
Interrupting Oppression – Intervention Techniques
Our Next Actions: Personal & Institutional Strategies and Action Plans
Closing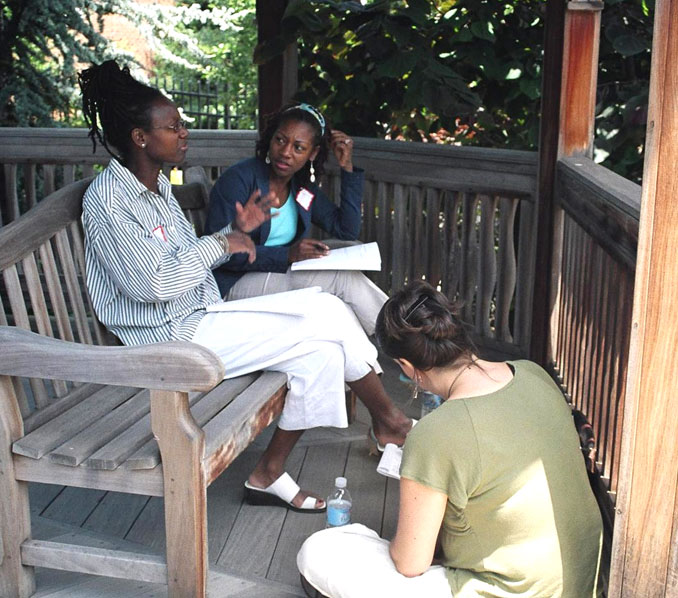 The activities about privilege helped me see my own privilege in ways that I never had before, especially as I heard folks talk about being denied things I took for granted. And the sense that I was not – as a white male – treated as the enemy but as an ally (at least potentially.) —Workshop participant
The realization that "systems of oppression" diminish us all and cause so many missed opportunities. —Workshop participant
How gentle you were. How quickly and deeply we coalesced. The work on adultism and how brilliant the young people were! —Workshop participant